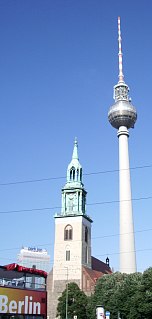 GiK - German International Society of Economic & Cultural Communication e.V. was founded in Berlin, capital city of Germany, in 1999, the purpose of which is to facilitate the economic & cultural exchange between Germany and other countries in the world. Armed with high-ranking experts in economic technology and investment, Sino-German senior lawyers and educational experts。We are consistently committed to promoting the collaboration of international economic technology & cultural education, and ushering small, medium, and large-sized enterprises & banking institutions into the countries of Asia, especially China to conduct economic & commercial cooperation and program investment. In the mean time, we go all out to provide authoritative & professional assistance and efficient & rapid channel for Chinese enterprises to develop the European market and get used to the European economic environment.

Thanks to the support of German Government and dauntless efforts of our staff, we have successfully operated a multitude of commercial and cultural educational exchange programs

In Shanghai, Beijing, Wuhan, Qingdao, Ningxia, etc。, GiK has established cooperation partnerships. In 2000, GIK, together with the Berlin City Mayors Office, established the Asia-Pacific Forum Berlin (APFB-www.apforum.com). Since 1997, the Asia-Pacific festival has taken place biennially in Berlin. In 2001 the main focus was on China, Chinese delegations participated in economic & commercial talks and collaboration on more than 100 programs and 180-odd cultural activities as well, unfolding a brand-new look in a comprehensive manner on Chinese economy, culture, and art as a whole, which was extremely popular among Germans. The successful commencement of this festival exerted an exceedingly positive impact on the economic & cultural exchange and cooperation. To make matters better, we won the highly appreciation by Governments of China & Germany, enterprise circles and field of science & education.